The Apocalyptic Visual Parables of Norbert H. Kox, at the Neville Public Museum, In Green Bay, Wisconsin.

the SHOW that ROCKED GREEN BAY

for 3 1/2 months, with the fervor of a modern day Inquisition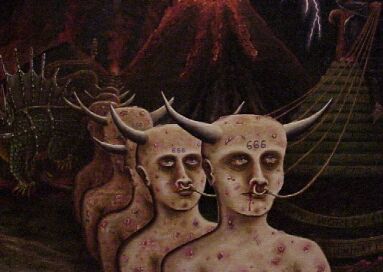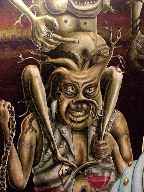 *When viewing the To Hell and Back site, notice the little doors in the lower right corner of each page. Click the door and enter the next page. There are plenty of doors to go through. Enjoy!