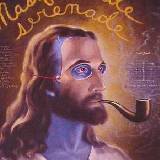 Norbert H. Kox Technique

The system of painting that I have developed is actually a rediscovery of the Renaissance glazing techniques of the Old Masters. I taught it to myself without the help of an instructor, after I had been painting for about ten years. Then I continued to develop the process over a period of the next 30 years.

The first stage in my mastered glazing technique requires the creation of a grisaille [greez-eye] a monochromatic under-painting that basically resembles a black and white photograph. The grisaille is then over-painted with a series of glazes [translucent paint films] similar to the Old Masters' Technique.

In my 2003 set of paintings I developed monochromatic digital under-paintings. Each is original, although some contain recognizable elements from earlier paintings of mine that were either studies, or details, and have been re-mastered. The mechanically produced grisailles are of the same high standard of quality as all of my other work. They accomplish the same purpose as previous under-paintings, with extraordinary results.

The grisailles are laser printed with black ink on archival paper. The paper is then saturated with acrylic polymer and allowed to dry. This seals the ink to the paper virtually transforming it into acrylic. The surface is then built up with many layers of translucent acrylic glazes. The use of acrylic glazing medium allows me to produce the same luminescent jewel-like quality previously found only in oils.

The finished paintings are sealed with Golden Polymer Varnish with UVLS [ultraviolet filters and light stabilizers].

Most of my paintings on canvas are produced with traditional methods of underpainting (and then over-glazed in oils) although some, e.g. Masquerade Seranade, have digitally mastered grisaille underpaintings. The monochromatic grisaille is printed with HP-UV Ink on pre-primed canvas and coated with polymer to essentially transform it into acrylic. Then it is painted with my glazing techniques as described above, and the finished acrylic paintings are sealed with Golden Polymer Varnish with UVLS, while oils are coated with either Liquitex Soluvar or Golden MSA Varnish with UVLS.


Masquerade Serenade [detail]

The Horse Hospital

London's true home of the avant-garde

UNQUIET VOICES

English & American Visionary Art 1903  2003

October 13th - November 15th 2003

SEE Six of Norbert Kox's works in this show