From The Garden to The Harlot

2000 Pigs is Part of "The End is a New Beginning"

This installation includes Kox's "Apocalypse to Eternity" painting which consists of four canvas banners, each 6' x 9' (total span 30 ft.).  This piece has been exhibited in South Bend, Indiana (1998; in a 60-ft format),  New York City (1999),  Las Vegas (1999), and Milwaukee (2000).  Also includes his 10-ft metal and mixed media sculpture: "Tree of Knowledge of Good and Evil",  and 10-ft mixed media Statue of Liberty: "Contrary Mary".   And, of course, there are 2,000 pigs.  *** SPECIAL IN THIS EXHIBIT is the inclusion of "The Sea of Truth", w. 18 ft x h. 2 1/2 ft.  This acrylic on canvas scroll painting was created on the Island of Bimini by Kox in 1999-200. It contains an apocalyptic pillar of fire theme, and a Hebrew Bible Code grid of 2882 Hebrew alphabetic characters.

Zoellner Arts Center - LEHIGH University

Tel: 610-758-3615     Fax: 610-758-4580

THE END IS A NEW BEGINNING


Please wait for picture to load

Please wait for picture to load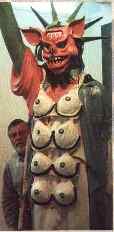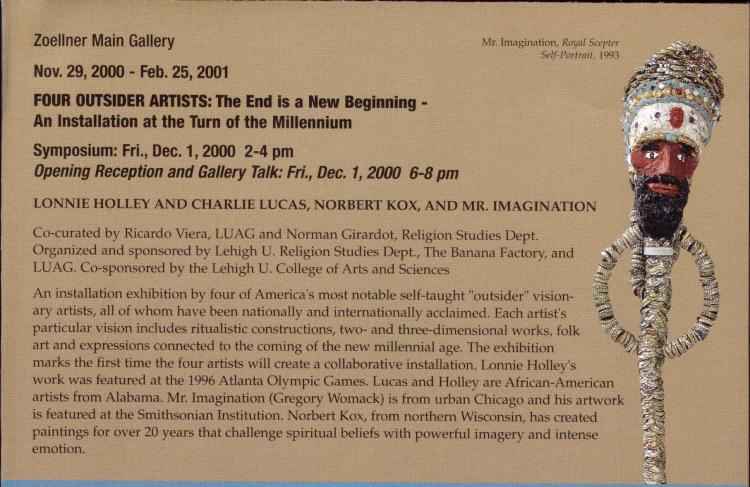 THE END IS A NEW BEGINNING